Gabby Niman in Concert!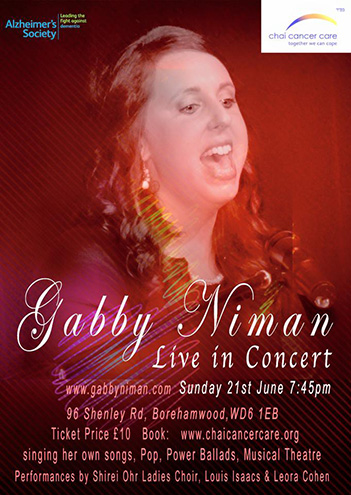 Sunday 21st June at 7:45pm - Advanced Booking Only
Gabby will be performing at 96 Shenley Road, Borehamwood to raise money for Chai Cancer Care and the Alzheimer's Society. Click Here for the flyer >>

Gabby wins Borehamwood & Elstree's Got Talent!
Gabby wins talent competion singing
Demi Lovato's 'Skyscraper'.

Gabby performs at Redbridge Music Festival
Gabby will performing this Sunday at local festival.